24 Ceres/Aug. 3
Abaldi/Thurs.
Day of Madria Thema.
O, Madria Thema, Jana of Justice, Order and Harmony, be with us.
~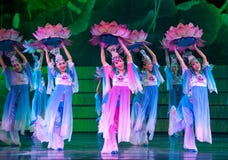 I have always loved the video of the dance of the Thousand-Hand Quan Yin as found on the Chapel of Our Mother God. (scroll down to the second kinema: http://www.mother-god.com/.)
Recently, I found the beautiful video of the sacred Lotus Dance: http://www.mother-god.com/spiritual-inspiration-video-clips.html. This inspired me to look up more videos of the Lotus Dance. I found so many dazzling displays of this ancient dance that I couldn't just choose one and so I will supply the search links below.
In the East, Quan Yin is the Lotus of the East.
Just so, the Celestial Mother Mari is the Water Lily of the West. How wonderful it would be to develop such awe-inspiring dances in Her honor!
https://www.google.com/search?q=lotus+dance&rlz=1C1CHBD_enUS692US692&oq=lotus+dance&aqs=chrome..69i57.2726j0j9&sourceid=chrome&ie=UTF-8
For images: https://www.google.com/search?q=Lotus+Dance&safe=active&rlz=1C1CHBD_enUS692US692&tbm=isch&imgil=KBM-FM24mzJBjM%253A%253B2zAvHhuR25E1LM%253Bhttps%25253A%25252F%25252Fwww.dreamstime.com%25252Fstock-photos-lotus-dance-image18745103&source=iu&pf=m&fir=KBM-FM24mzJBjM%253A%252C2zAvHhuR25E1LM%252C_&usg=__-O9Y2XIc8YRHvDRyhAAVr1sOAJo%3D&biw=1067&bih=673&ved=0ahUKEwiD6Mn8qbvVAhVH94MKHUwnAHMQyjcIQA&ei=PzqDWcPMOsfujwTMzoCYBw#imgrc=6h7viaydfyXXLM: